There are all three main types of tourism in Uzbekistan: inbound, outbound and domestic. Inbound and domestic tourism includes both basic and specific tourism products: excursions to tourist attractions; accommodation in hotels, recreation areas, resorts, sanatoriums, tourist villages, yurt camps, camping; tasting of national dishes and wines; participation in festivals and celebrations; comfortable travel around the country.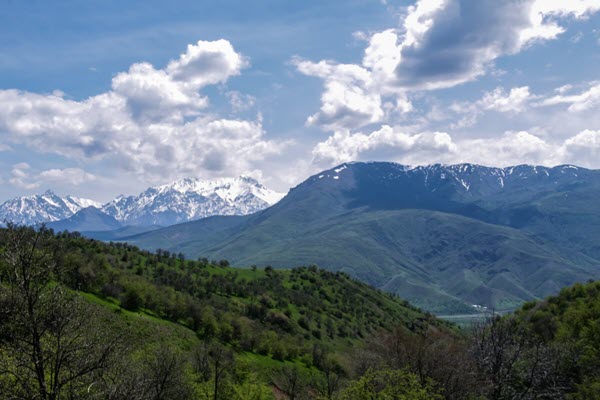 All types of travel and recreation in Uzbekistan can be divided by types into sports, ethnic, youth, ecological, gastronomic, medical, cultural, event, pilgrimage, literary, winter, cycling and other types of tourism, also the seasonality should be taken into account when choosing the direction. Tourists arriving in Uzbekistan travel either alone, or with friends or family, or as part of a group tour with a guide, which will take travelers along a pre-planned route to interesting and exciting places, in accordance with their goals and planned travel budget.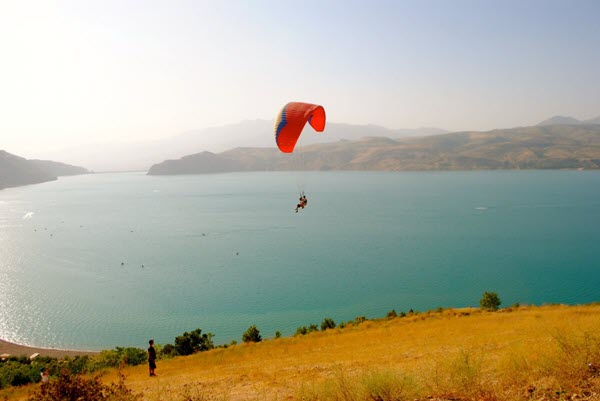 In the country, a huge number of tour companies provide a wide range of tourist services from small one-day narrow-purpose tours to multi-day complex tour routes, including visits to the most significant and famous attractions throughout the country, by ordering which tourists can have a good rest, restore mental and physical strength, improve health, explore local culture of Central Asia and Uzbekistan, take part in festive, entertainment or sports programs and events, visit exhibitions and fairs, shop for everyday and household items, as well as unique products and souvenirs.
RESORTS
Every year in Uzbekistan there are more and more all-season resorts that meet international standards.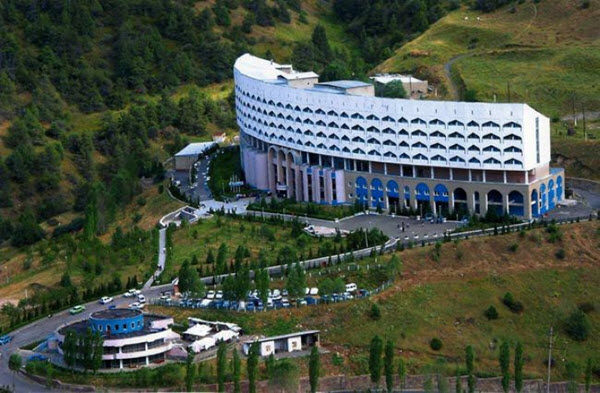 Among them are the resorts of the Bostanlyk region - "Amirsoy", "Chimgan" and "Beldersay", recreation areas on the coasts of Tudakul, Aydarkul, the tourist cluster "Bukhara Desert Oasis & Spa" and many others. The resorts of Uzbekistan can offer comfortable accommodation, quality food and a good rest in the bosom of nature.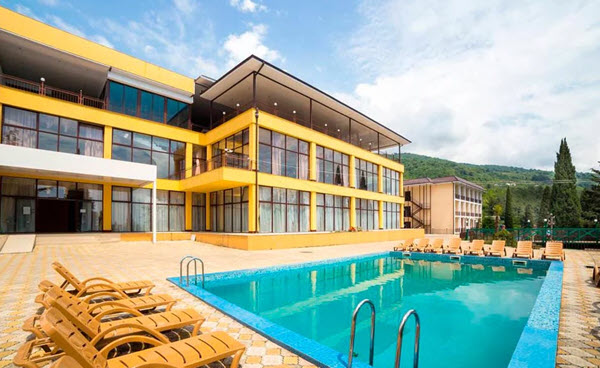 There are also more sanatoriums in Uzbekistan that can offer quality medical care and good rest. As a rule, they are located in resort areas, which are famous for natural remedies for healing and improving the functioning of the whole organism. Among them are sanatoriums in Tashkent, Jizzakh, Surkhandarya and other regions of the republic.
NATURAL AREAS
The natural zones of Uzbekistan consist of deserts and mountains. Favorable climate and geographical location make it possible to create agro-tourism farms, eco-centers and natural areas in each region of the country. Among them are the agro-tourist farms of the Khorezm region, the center of hunting in the Syrdarya region - Kalgansyr, the ecotourism center on Lake Karakir, the tugai forests of the Sayhun reserve and much more.
Kalgansyr is the center of hunting in the Syrdarya region. This area has long been popular among hunters and fishermen not only in the Syr Darya, but every year it gathers hundreds of hunting enthusiasts. There are all conditions for fishing and hunting for foreign and local tourists. Wild boar, pheasant, wild ducks, geese and other animals are hunted in this area during the peak of the hunting season. A picturesque river, wildlife, a variety of fauna, plus a variety of conditions for tourists to live - a good reason to visit this region. Here you can stay in a yurt or build tents. The tugai forests of the Saykhun Reserve are unusual elongated oases located along the banks of the never-ending rivers of Central and Central Asia, such as the Syr Darya and the Amu Darya. The tugai forests become home to extensive flora and fauna. The famous relic Asian poplar grows here, which creates a special microclimate and a unique atmosphere of mystery.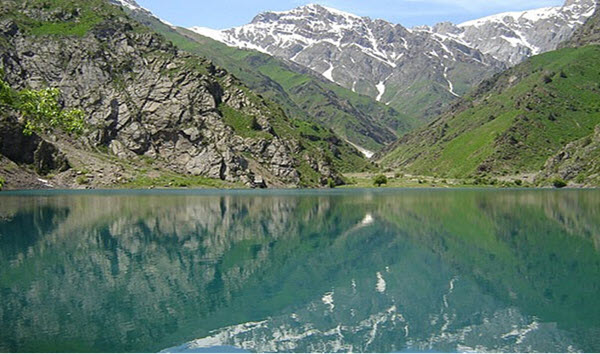 An ecotourism center on Lake Karakir and a forest and hunting farm located 40 km from Bukhara and specializes in hunting tourism. The area of the center is twelve thousand hectares. An interesting fact is that the picturesque eco-center and Lake Karakir are located in the middle of the desert and not only fishing, but also hunting is developed here. From all over Uzbekistan, residents come to the eco-center to enjoy horse and camel rides in the wild, hunting for wild animals, bathing in healing springs.
NATIONAL PARKS AND RESERVES
The nature of Uzbekistan is extremely diverse, so it is difficult to overestimate the role of nature reserves, natural parks, sanctuaries, nurseries in the preservation of the flora and fauna of our country. In Uzbekistan, there is a fairly wide network of protected areas, covering many biocenoses and ecosystems.
Today in Uzbekistan there are 8 reserves, 2 national natural parks, 9 state reserves, as well as the republican eco-center for breeding rare species of animals "Jeyran". The Red Book of Uzbekistan includes 184 species of animals, including 48 species of birds and 25 species of mammals.
CITY PARKS
A favorite place for spending leisure time among Uzbeks and guests of the country are recreation and culture parks. In all cities of Uzbekistan there are parks with different thematic areas - amusement parks, eco and ethno parks, literary and memorial ones. Among the popular city parks are the parks "Valley of Legends" in Namangan, "Navruz" and Ecopark in Tashkent, the park named after Bobur in Andijan and others.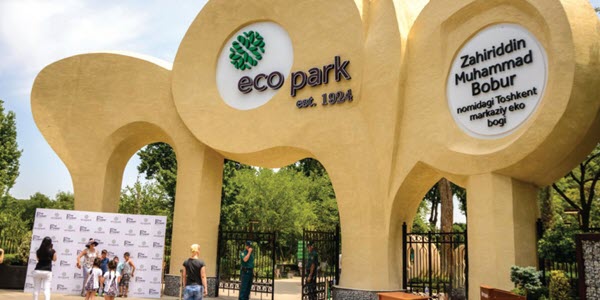 Uzbekistan can offer not only excursions to historical monuments of architecture, but also places for fun pastime with family and friends. Theme parks and gardens, water parks and swimming pools, bowling and golf clubs, karaoke and bars - here you can choose a place for your vacation for every taste.
SPORTS OBJECTS
In Uzbekistan, much attention is paid to the development of sports. This is evidenced by high sports achievements in the international arena and the presence of numerous sports facilities in the country. Today their number is more than 50 thousand.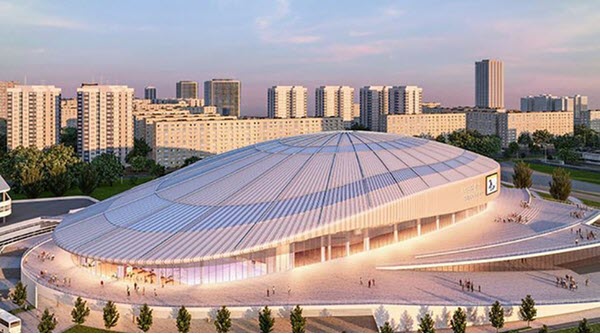 Among them are the Humo Arena, Pakhtakor, Milliy stadiums, tennis courts, equestrian clubs, ice rinks and much more.